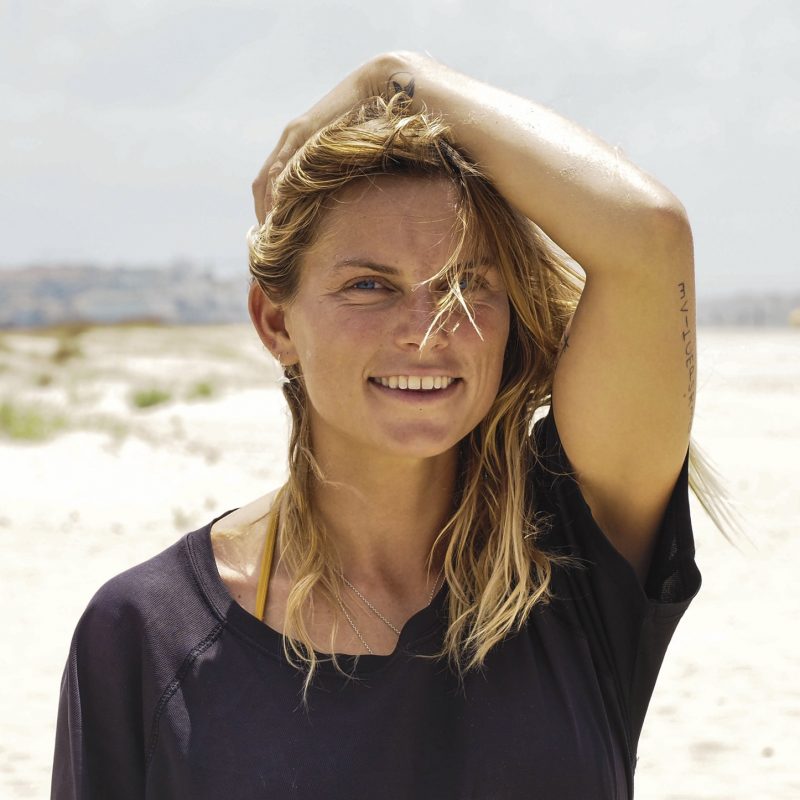 Nikita
Kitesurfer since 2010
Languages Spanish, English, Dutch
Age 31
About Nikita
Born in Rotterdam, raised in Valencia has always lived surrounded by water.
Nikita is Dutch by birth, but Tarifeña by heart. The mother of a 12-year-old child is an instructor with more than 6 years of experience and with an IKO and FAV degree. She is an instructor with a lot of patience and with whom it will be very easy for you to learn. She is passionate about this sport and also speaks three languages, what more can you ask for?.
Certificate
Certificado IKO.
Languages
Spanish, English, Dutch
Prices
SEMI PRIVATE KITESURF LESSON
90 € / hora
PRIVATE KITESURF LESSON
60 € / hora
FILL IN THE FOLLOWING FORM TO BOOK YOUR KITESURF CLASSES NOW
Muchas gracias, hemos recibido sus datos correctamente, en breve contactaremos para ampliar la información.
Ha ocurrido un error en el envío, por favor inténtelo de nuevo o contacte para más información, disculpe las molestias.