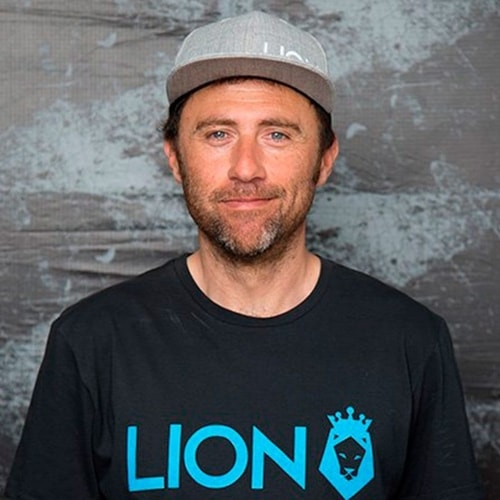 Santi
Kitesurfer since 2001
Languages Spanish, English, Catalan, Portuguese and some Aramaic
Age 45
About Santi
Born in Arcos de la Frontera, Cadiz, he has always been really attached to the sea, he started windsurfing many years ago and then he moved to kiteboarding. He's also Yatch Skipper.
After several years as a businessman in Seville, he decided he wanted to dedicate his time to the sports he loves. Since 2003 he's a Ski and Snowboard instructor, spending half of the season in Sierra Nevada, Andorra, Switzerland and Argentina, or also visiting spots all over the world for kitesurfing and skiing. He lived in Brazil every windy season for about 11 years, helping with the setup of several kite schools and he had his own Kite House during 5 years. As it's very common on his hometown, he's got great sense of humor and fun is guaranteed when learning with him! His large experience with kite and as an instructor in general assure a very speedy progression to his students and make him an essential part of our team!
Certificate
Certificado IKO.
Languages
Spanish, English, Catalan, Portuguese and some Aramaic
Prices
PRIVATE KITESURF LESSON 1 STUDENT
60 € / hora
SEMI PRIVATE KITESURF LESSON 2 STUDENTS
90 € / hora
GROUP LESSONS 4 STUDENTS
120 € / hora
FILL IN THE FOLLOWING FORM TO BOOK YOUR KITESURF CLASSES NOW
Your course
Date of the course:
Students:
Course:
Your personal information
Name :
Surname :
Email:
Phone :

Payment
Total payment : €
To pay now 15% : €

Data is missing to make the reservation, please check the data before finalizing the reservation.
Tiene que aceptar las condiciones de contratación.