About Joel
Kiter since 2005
In 2009 I started my journey as a kitesurfer, this sport bring me a lot of great moments, one day back in 2012 a friend ask me if I could give some lessons to a customer he has because he was sick and he couldn't do it, I accepted, and at the end of the day when I finished the course with the client it felt amazing, since that moment I dedicated my self to teach this sport. In 11 years teaching I realized that every person needs different motivations and ways to became a kiter, that why I pay special focus on details when we are at the beach and I focus on improve those little mistakes with better technique. I consider my self a very technical instructor and I'm wheeling to share my knowledge with you guys!
Languages
Spanish, English
Prices
PRIVATE LESSON 1 STUDENT
60 € / hora
SEMI PRIVATE LESSON 2 STUDENTS
90 € / hora
GROUP LESSONS 3 STUDENTS
105 € / hora
GROUP LESSONS 4 STUDENTS
120 € / hora
Contratar clases de Kitesurf con Joel
FILL IN THE FOLLOWING FORM TO BOOK YOUR KITESURF CLASSES NOW
Choose how you want to pay
Single payment
€
Pay the full amount now and that is it!
Pay part now and part later
€
Pay € now and the rest (€) before starting your classes.
More information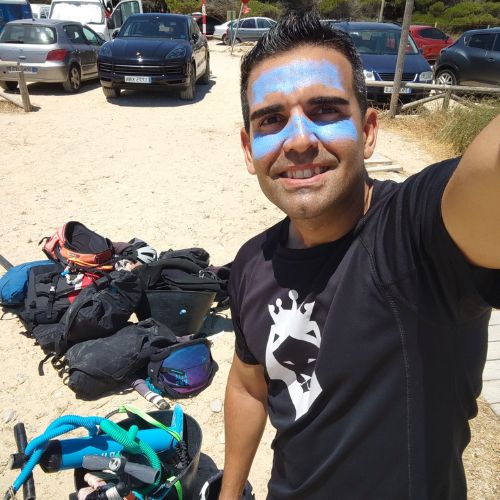 Your instructor: Joel
Course details
Spot: Tarifa
Sport:
Course:
Students:
Course dates: See dates
Personal information
Name:
Surname:
Email:
Phone:
Price details
Total amount: €
To pay now: €
Data is missing to make the reservation, please check the data before finalizing the reservation.
You have to accept the conditions to book.