Kite school in Tarifa
Kitesurf lessons in Tarifa with the best professionals are just a step away. We have a great team of instructors who do their job in a totally professional and dynamic way, who will make you enjoy every minute of this course and make you want to come back the next day to learn more from them. To book your kitesurfing course, just choose your favourite instructor; check their calendar and you can book in less than a minute.
Kitesurfing is a sport that consists of mastering the board and the kite, making the athlete merge completely with the equipment. At our kitesurfing school we are all experts at it: our instructors have been in love with this sport for practically all their lives, and it shows in every lesson.
In our
we give you all the tools to become a professional kitesurfer, all with stunning views of the spectacular beaches of Tarifa.
The best kitesurfing instructors at your disposal
In our kitesurfing school in Tarifa we put into practice in each lesson the following: 'No matter what level you have, here you will learn and perfect your technique in a progressive way and adapted to the level of each athlete'. Our team of instructors can adapt to your level and transmit everything they know about this exciting sport while having a great time and learning in the safest and most efficient way.
Kitesurfing in Tarifa is a unique experience that everyone should do at least once in their life, always in the hands of great professionals, and we have the best. In our kitesurfing school we offer you all the advice you need to learn the best techniques that have taken us years to achieve, and how to execute them perfectly. We can't wait for you to meet the most professional and passionate kitesurfers in Tarifa!
The kite instructors
In our kitesurfing lesson programme, you can pick the instructor of your choice, depending on your preferences. You will learn a lot with any of them and you will have a great time.
All the teachers at our kitesurfing school speak several languages, so if you come from outside of Spain and you have planned your holidays in Tarifa, you can come to our lessons and speak with them in English, Spanish, Portuguese, Catalan, Dutch, French... without any problem.
If you have any doubts about which kitesurfing instructor is the most suitable for you, we will find the one who can bring out your full potential depending on your level, just ask us.
How much do kitesurfing courses cost?
PRIVATE KITESURF LESSON
65€ / hour
1 student
This option, as we have already mentioned, is the most professional choice and the one where you will make the most progress. In private kitesurfing lessons you have a teacher dedicated only to you, and it is the perfect way to learn quickly and effectively.

This private course also gives you, from 65€ per hour, a unique learning experience from a professional who will not only teach you the technique, but also give you valuable tips and tricks of the sport.

If you want to make the most out of your kitesurfing lessons, we recommend that you book two or three hours in a row: more time on the water, more fun.
SEMI-PRIVATE KITESURF LESSON
45€ / hour student
2 students
Private kitesurfing lessons for two students is the most exciting option for those who want to enjoy kitesurfing in the company of their partner, brother, best friend, etc. so that both of you can evolve at the same time.

In these courses for two people, we provide you with all the necessary equipment to give it all in the water.

The price starts at 45€ per person per hour, depending on the teacher. This is a slightly cheaper and equally fun option, so don´t miss the chance to create amazing memories with your loved ones!
GROUP KITESURF LESSONS
From 30€ / hour student
3 and 4 students
Kitesurfing lessons for three and four students are another option available that gives you the full enjoyment of the sport with the best company. In these three or four people lessons the great thing is you can support and help each other and share your kitesurfing experiences.

These courses are available for all ages and take our word for it: fun is guaranteed in every minute.

If you want to hire a teacher between three or four people, you can do it from 30€ per hour per person. In this modality we have two kites for the three of you.
Kitesurfing courses for beginners
If you want to start a kitesurfing course and you are a beginner or you don't have the basics of kitesurfing yet, this beginner's course is the one for you.
The main thing we will teach each student is that safety is essential in every moment you are on the water. Our kitesurfing instructors will make sure that, before you go in the water, you have all your equipment and technique ready so that your experience is, above all, safe.
Enjoying the wind in Tarifa is something unique, and you will discover it once you get to know everything our instructors have to teach you. The most basic techniques, special moves and everything you need for your initiation as a kitesurfer will be a piece of cake when you take this course.
We are sure you are as eager as our team to be in Tarifa and to be able to start your kitesurfing course, which will introduce you to a new way of life. We can teach courses for individuals or small groups. Normally in a private kitesurfing lesson you can guarantee faster progress by having a teacher exclusively with you helping you and teaching you 100%, please note that in a private lesson you will be able to communicate with the teacher using a walkie-talkie. We will always be looking for you to progress by learning and having fun, even if your level is zero. That's what we're here for!
Kitesurfing courses medium-high level
The advanced kitesurfing course is the ideal option for those who want to take their kitesurfing experience to the maximum. Of course, the kitesurfer must have a minimum of basic knowledge about this sport. In this advanced course you will get to know more about understanding the wind, the jumps and, of course... you will also get to know the paradisiacal coast of Tarifa.
But there is more. If you have previous knowledge and practice of kitesurfing, you will perfect all the turns to do them almost without thinking, you will improve or learn new jumps, we will teach you to surf waves and to go up-wind. In short, you will feel like you are growing in this sport when you are in the water feeling the wind at full speed.
Are you ready to sign up for the best kitesurfing lessons for advanced kitesurfers? The fun, adventure, and the great experience are just a few clicks away. Sign up for this course, or you'll regret it later!
Book with us your Kitesurf lessons in Tarifa
If you're looking to experience the thrill of kitesurfing, look no further. Alex Pastor Kite Club is the premiere kite school in Tarifa, Spain. We offer a range of beginner and advanced courses and lessons that will teach you everything from how to fly your kite to advanced tricks like jumping or even your first handle pass. No matter what level you are at, we have something for everyone!
You'll be able to enjoy some of the best conditions in Europe with our year-round windy weather and warm water temperatures. Whether it's your first time or your hundredth time on a board, there's always something new waiting for you here at Alex Pastor Kite Club!
Contact us today if interested in learning more about our kitesurfing classes! Email us at info@alexpastorkiteclub.com or call or whatsapp us at (+34) 956 62 72 71.
All lessons and courses include free transportation to the beach, equipment hire (kite, board, wetsuit, harness, and safety equipment), insurance, and boat rescue.
Sometimes the conditions can change rapidly and the wind dies down, if we are unable to continue with the lessons we can always reschedule the lesson for better conditions or we can offer a money-back guarantee for the time that you were unable to continue with the lesson.
FAQs
Frequently asked questions
How do kite classes work?
In principle, a package of 6 hours is split in 2 hours per day, but we could change them depending on the weather conditions and students' abilities. Sometimes there are students who want to do a little more and do 3-hour class. Another more intense option is to do two 2-hour sessions in a day with a break between them. Everything as long as the weather conditions allow it.

Private Lesson (1 Person)
Private kitesurf class is where you'll learn in the fastest and most safe way, because you'll have 100% of the instructors' attention. The instructor will be exclusively with you and will fully adapt to your needs and your level. Your kitesurfing class includes a helmet radio communication system, in which you can talk to your kitesurfing instructor at all times, even if you are in the water. It is the most recommended option if you want to learn kitesurfing as quickly as possible or if you come alone.

Semi-Private Lesson (2 Persons)
Semi-private kitesurfing class is for 2 people, each student will have equipment for themselves, which is the maximum number of kites that an instructor can control simultaneously. In the semi-private class your instructor will be teaching two people at the same time, so both of you must have a similar level. In this class you progress quite quickly but it is not as efficient as a private lesson. It is the most recommended option if two people come together, you want to progress quickly and have a cheaper class than the private one.

Group Lesson (3-4 People)
In a class of 3 people, the price is much cheaper, it is usually approximately 45% cheaper than the private class, but the learning speed also decreases, because we have to share two kites between the three. If you come with your group of friends and you have enough time to attend about 8 hours of class, then this type of class is recommended. If you don't want to share a kite and learn faster, you will have to choose two different instructors, or book one class after the other.

4 people is the maximum that an instructor is authorized to teach at the same time, and there will be two groups of 2 students sharing one kite for each group. This class has a much cheaper price but it must be taken into account that we will only use the kitesurfing equipment half the time of the class.

If you're more than 4 people or want to do a team building event, then contact us and we'll be happy to work out all the logistics.
How many kitesurf lessons do you need to learn to kitesurf?
There is no right or wrong answer here, and it completely depends on the student, we had students that only needed 4 hours to stand up on the board and kite back and forth, and some students took it a little longer to get the grasp of kitesurfing.

In our experience, we saw that students that progress quicker typically have these traits:
- Are very interested and excited to learn, and listen carefully to the instructor.
-Had previous boardsports experience (wakeboarding, windsurfing, skateboarding, snowboarding, etc.)
-Have a good overall fitness and body awareness.

For the classes we always recommend private or semi-private because you can progress much more in them. The students have a kite all the time and that is the reason for making more progress, a semi-private class consists of two students with one kite each and an instructor for both. The two students must have the same level more or less, so if you come you should only be lucky so that we have another student more or less of your level in our school, otherwise you will have to do private classes.
What is included in the lesson price?
- Instructor
- All the gear for kitesurfing (Kite, board, wetsuit, helmet, life jacket, etc)
- Insurance (Accident & 3rd party civil)
- Boat rescue service (During Levante)
- Loads of fun
When are the kite lessons?
This really depends on the wind. We always check the conditions beforehand and will let you know when is the best time to start the lesson. If it's Poniente, then the classes will start in the afternoon, around 2-3 pm, and will run until 7-8 pm or until the wind goes down. If it's Levante, then it could start way earlier, as the wind typically blows all day. In our website you can choose the time for your lessons, but keep in mind that the time can change as we depend on weather conditions.
Where do you teach?
Normally we teach at Los Lances Norte beach next to Chiringuito Agua, that's where the boat rescue service operates.

But also it depends on the wind, if there is a very strong Levante in Tarifa, then we would go to Palmones, next to Algeciras.

Sometimes we also go to Valdevaqueros, football stadium, Getares, and other places according to the conditions.
Do you use walkie-talkies/radio communication system for the lessons?
Yes, but only for private lessons. We use BBTalkin two-way radio intercom system, so that the instructor can speak to you in real-time, and also you can speak to the instructor as well. This makes it easier for you to adjust on the spot and it saves time to get the feedback from the instructor.
What is your refund/no wind policy?
As this sport depends on the wind, sometimes it lets us down. That's why when the wind completely shuts off during the lesson, normally we stop the lesson and wait until the wind picks up or we reschedule the lesson for another time. If you already paid for the course and didn't use all the hours, due to weather conditions, then we'll happily refund for those unspent hours.
Customer Reviews
The students who have passed through our school tell you here what their experience has been, be guided by them to help you select the most suitable instructor and course for you.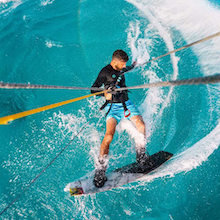 Michael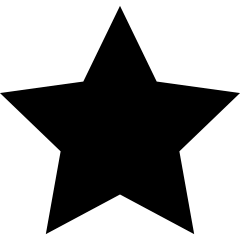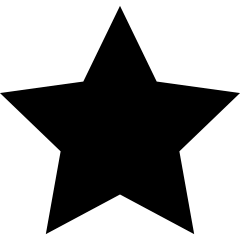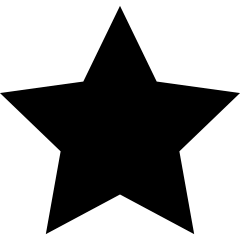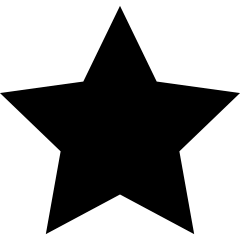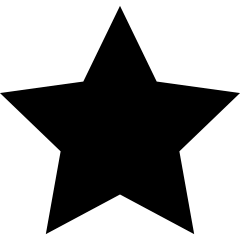 Dec 1, 2022
Great advanced lesson Aalex helped me a lot to learn how to jump, I was struggling to get the right pop for a couple of months and after 2 lessons with him i really noticed a lot of progress that I couldn't achieve on my o...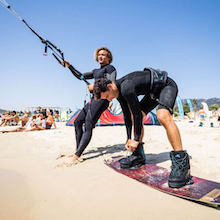 Manon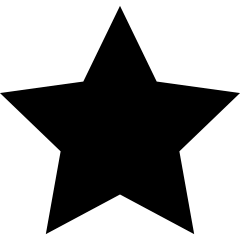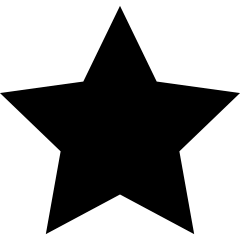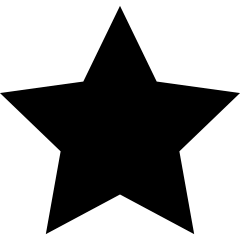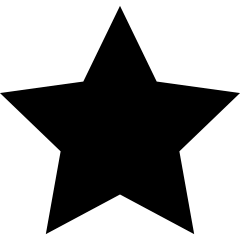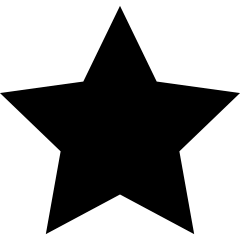 Sep 21, 2022
Best teacher I've ever had! Hela is such a great teacher! Patient, with a lot of experience and good advices! I've made so much progress thanks to her! I would love to have her again for classes!...
Steven Stokkers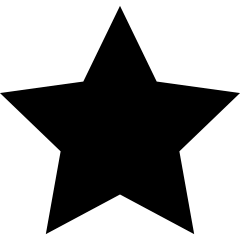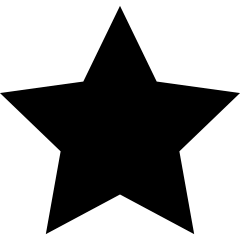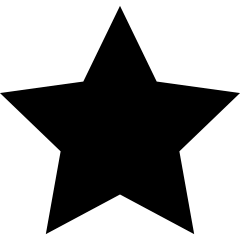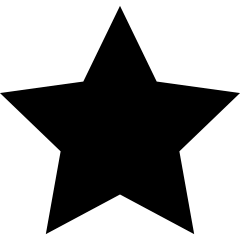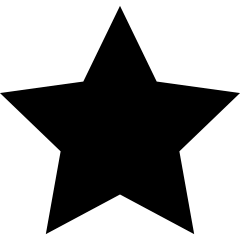 Sep 9, 2022
Paaark it Had a really good time with Mounim being my private instructor. Had 8 days of kite lessons in total. Circumstances differed during those days, but Mounim always tried to make the best out of it. Next ...
Filippo & Pablo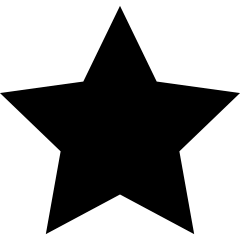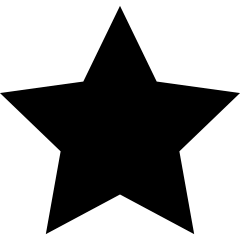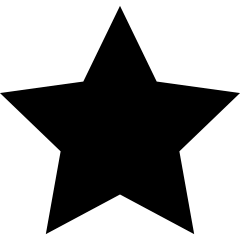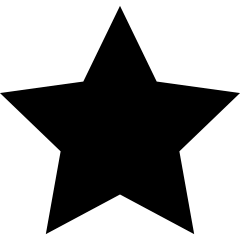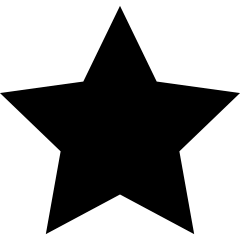 Aug 25, 2022
We love Hela! We did a semi private course with Hela. It was our first experience with the kite surf and it was great! We are looking the wind to understand when we can come back and practice more! Hela was an incr...
Danny Schweiger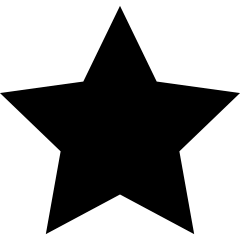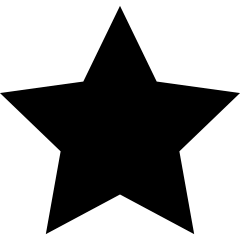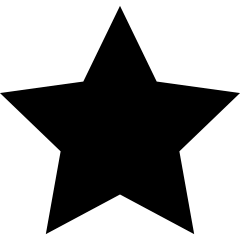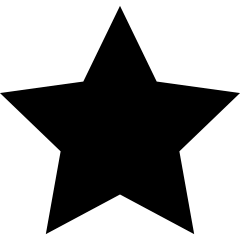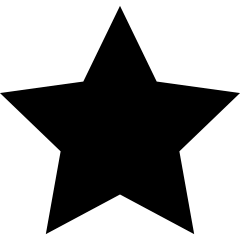 Aug 23, 2022
Mr Hela was FANTASTIC !!! Amazingly Professional Helpful Knowledgable and Encouraging AND got me Kite Surfing for 1st time ever for over 30 seconds Absolutely loved it Thanks Hela Danny x...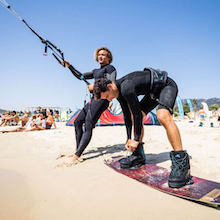 Danny Schweiger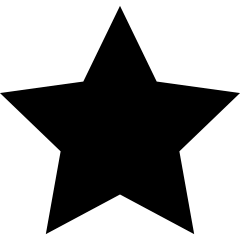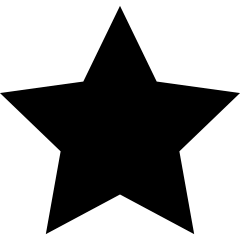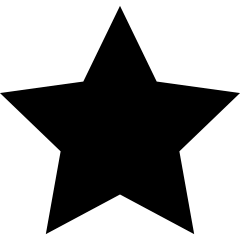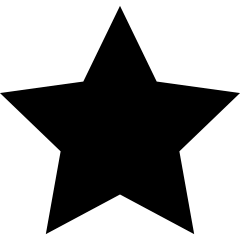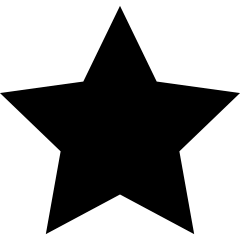 Aug 23, 2022
Mr Hela was FANTASTIC !!! Amazingly Professional Helpful Knowledgable and Encouraging AND got me Kite Surfing for 1st time ever for over 30 seconds Absolutely loved it Thanks Hela Danny x...
Cris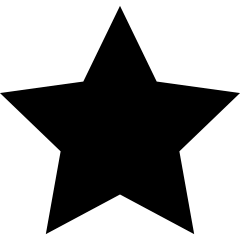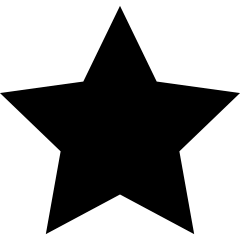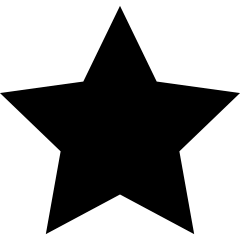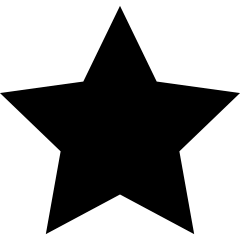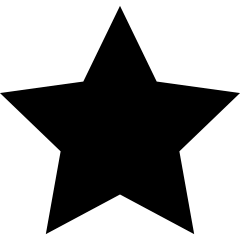 Aug 17, 2022
Hela is the best It was my second time trying to learn Kite and it was such an amazing experience. I learnt a bunch of techniques that I didn't know before, Hela spent a lot of time making sure I understood basic co...
Carmen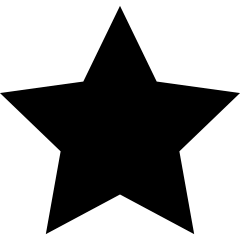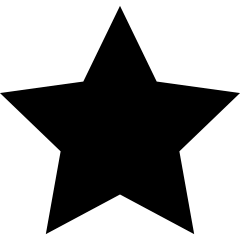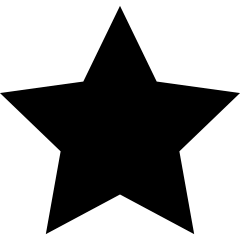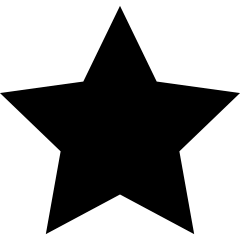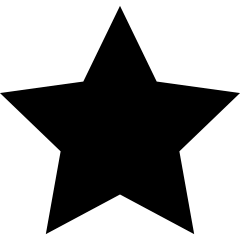 Aug 17, 2022
Very cool kitesurfing practice with Hela We enjoyed the classes for two, even they were different levels, Hela handled them so well. We learnt and spent a good time kitesurfing in Tarifa....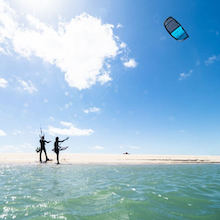 Matt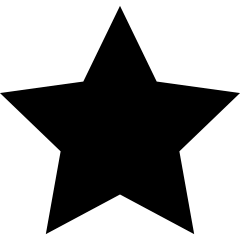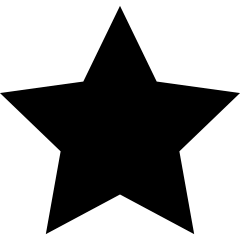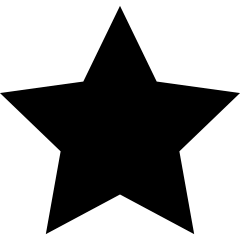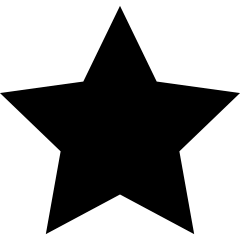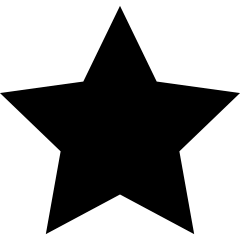 Aug 15, 2022
Mr Excellent few days with Mounim, we have never used a kite before and Mounim made us comfortable and explained everything very well. We will be back again soon! Highly recommended! ...
Saskia T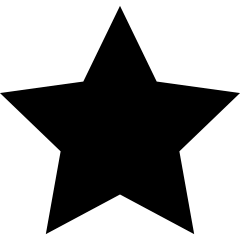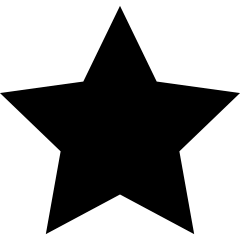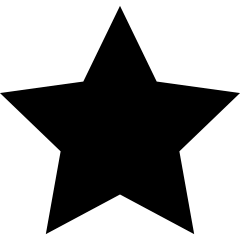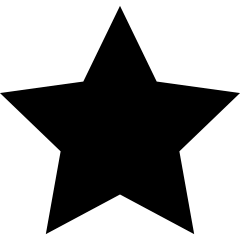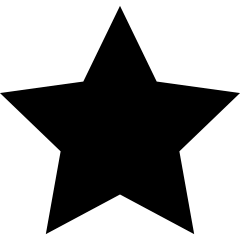 Aug 10, 2022
Miss A very friendly and responsable instructor. Safety first but not afraid to let us try and make our own 'mistakes'. As a family of four( Ages;58/54/17/12) we had the best experience for our level ...